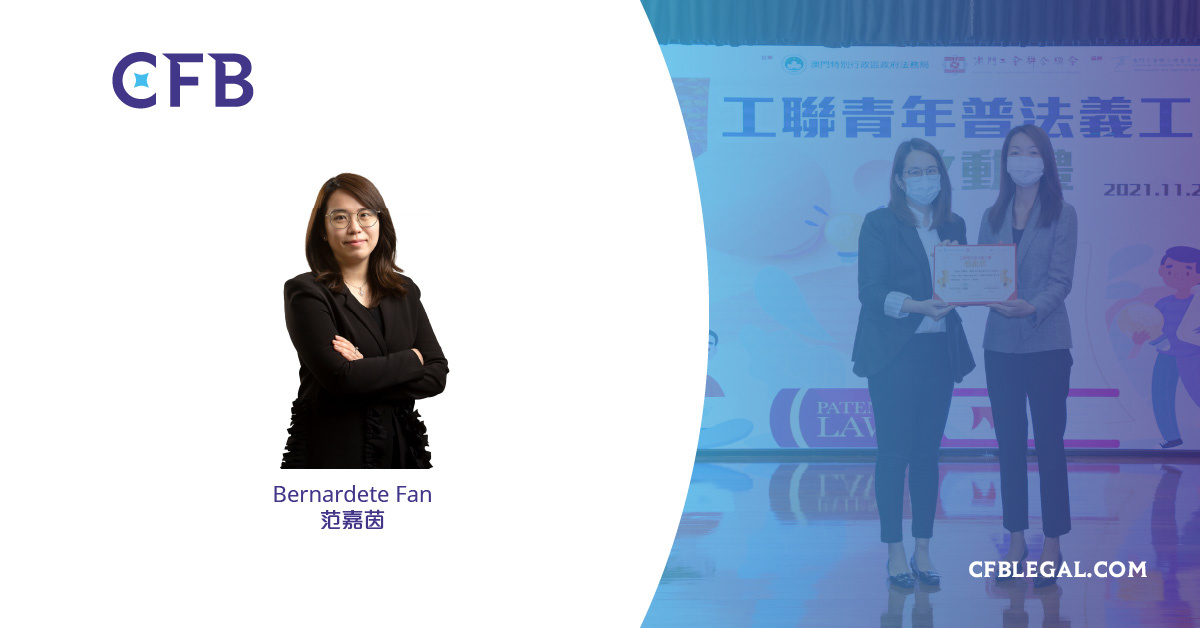 Bernardete Fan joins initiative to promote legal knowledge among teenagers
On the 20th November 2021, our Partner Bernardete Fan cooperated with the initiative of the Legal Affairs Bureau and the Macau Federation of Trade Unions to promote legal knowledge among local teenagers.
CFB believes that legal professionals should have an active participation in the betterment of society and is glad to join initiatives aimed at fostering our youth.
Bernardete gave a lecture on Civil Law and Criminal Law, areas that she considers important for a better understanding of the core legislation that will impact the daily lives of Macau's future generations.